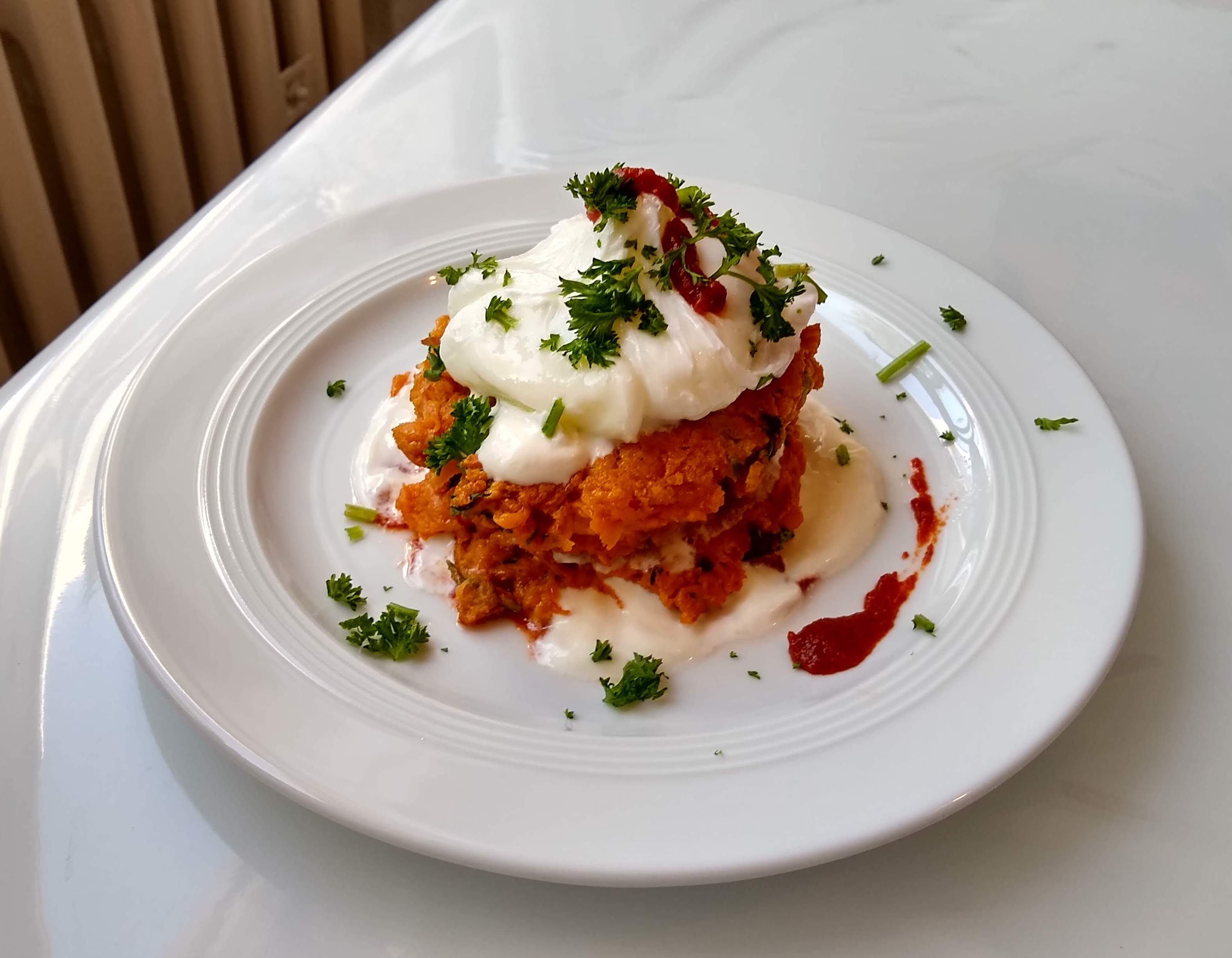 Sweet potato cakes with poached eggs
Source: BBC Good Food
I found this recipe just after I finished school, when I was on a cooking spree. It's a very delicious, very fancy dish that brings me joy whenever I get to cook and serve it.
Ingredients
4 eggs + 4 egg whites

100g harissa

200g Greek yogurt

herbs

500g sweet potato

200g flour

1 pack parsley

olive oil
Directions
peel and grate sweet potatos, squeeze excess moisture.

combine with flour, parsley, 4 egg whites, half the harissa and some salt in abowl until the mixture sticks together

shape into 8 potato cakes

using a little oil, fry the potato cakes for 2-3 mins each side until golden brown and crisp. Keep warm.

poach the eggs for 2-3 mins, the yolks should be runny. Drain on kitchen paper.

spread some harissa in the middle of four serving plates and top with a dollop of yogurt. Add one potato cake on top with more yogurt. Top each stack with the remaining yogurt and an egg.

Season and drizzle with more harissa and scatter over the herbs.